Audio Engineering
Rolls VP29 Phono Preamp Enhancement and Hacking Project
Vinyl is still king. We don't have giant reel-to-reel tape decks at home, so the highest quality playback is still the good old long-playing record. The fact the industry is seeing double digit growth in vinyl sales just cements that fact. People that love music, love vinyl.
The Rolls VP29 Phono Preamp costs less than $50 (still!) and sounds pretty good and is a common and great intro into listening to vinyl; really good for the price. It's currently got 4.3 of 5 stars on Amazon. And there are lots of reviews. That usually means a product is pretty good. I have to agree.
Still, you can enhance this device pretty cheap if you're willing to hack and play around. Here is what I did many years ago when I picked up my copy.
First, let's take a look at what one looks like. It's made in the USA and is compact chasis with in and out and even a headphone amp.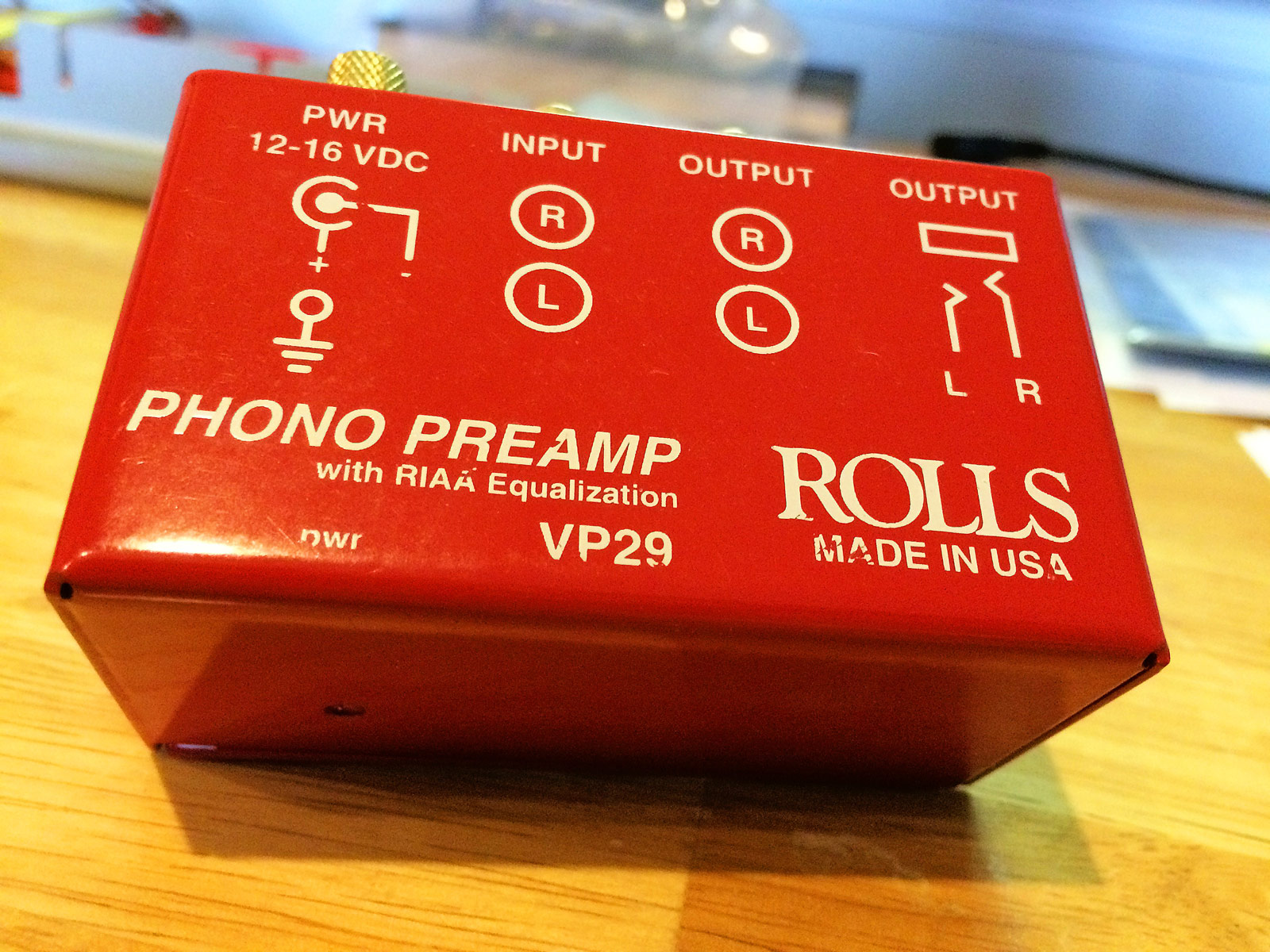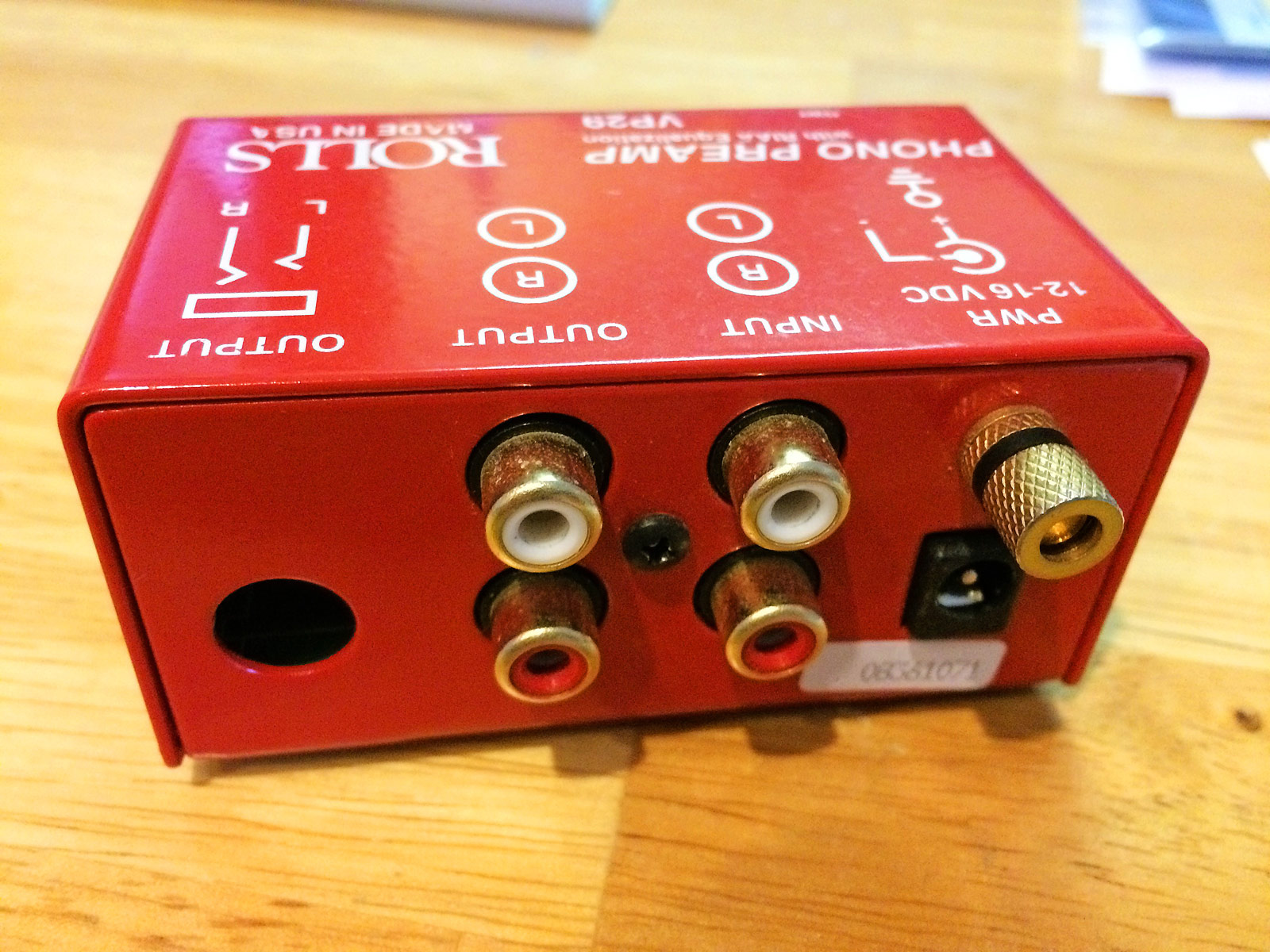 So looking inside, you can see some of my changes, removing the headphone jack and adding a couple giant film cans. Note the larger electrolytics too. BTW, I wrapped the large film caps in grounded foil to reduce their imprint on the circuit. Less noise. Less crossover.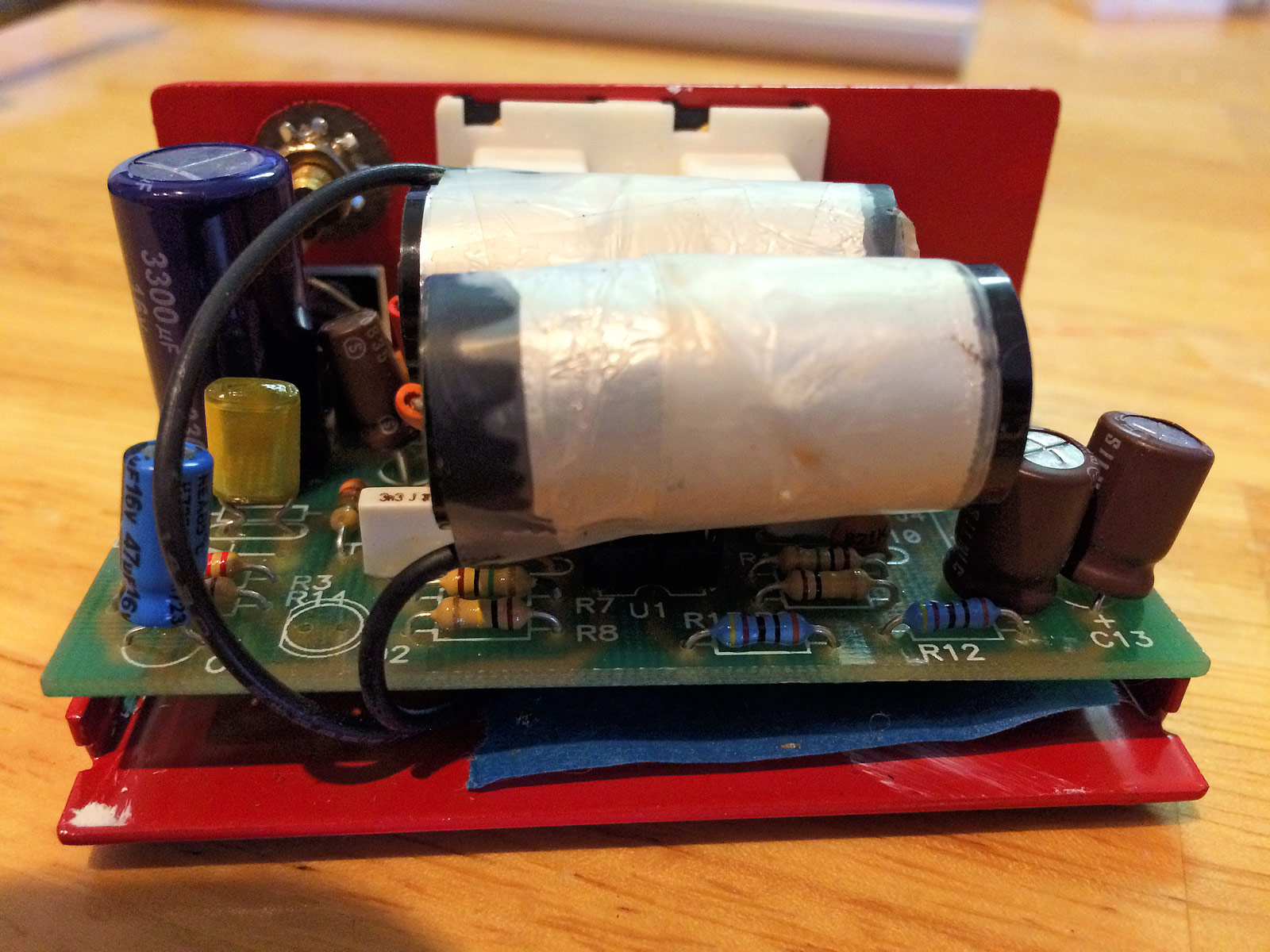 And a voltage regulator mounted to the chassis for heat removal.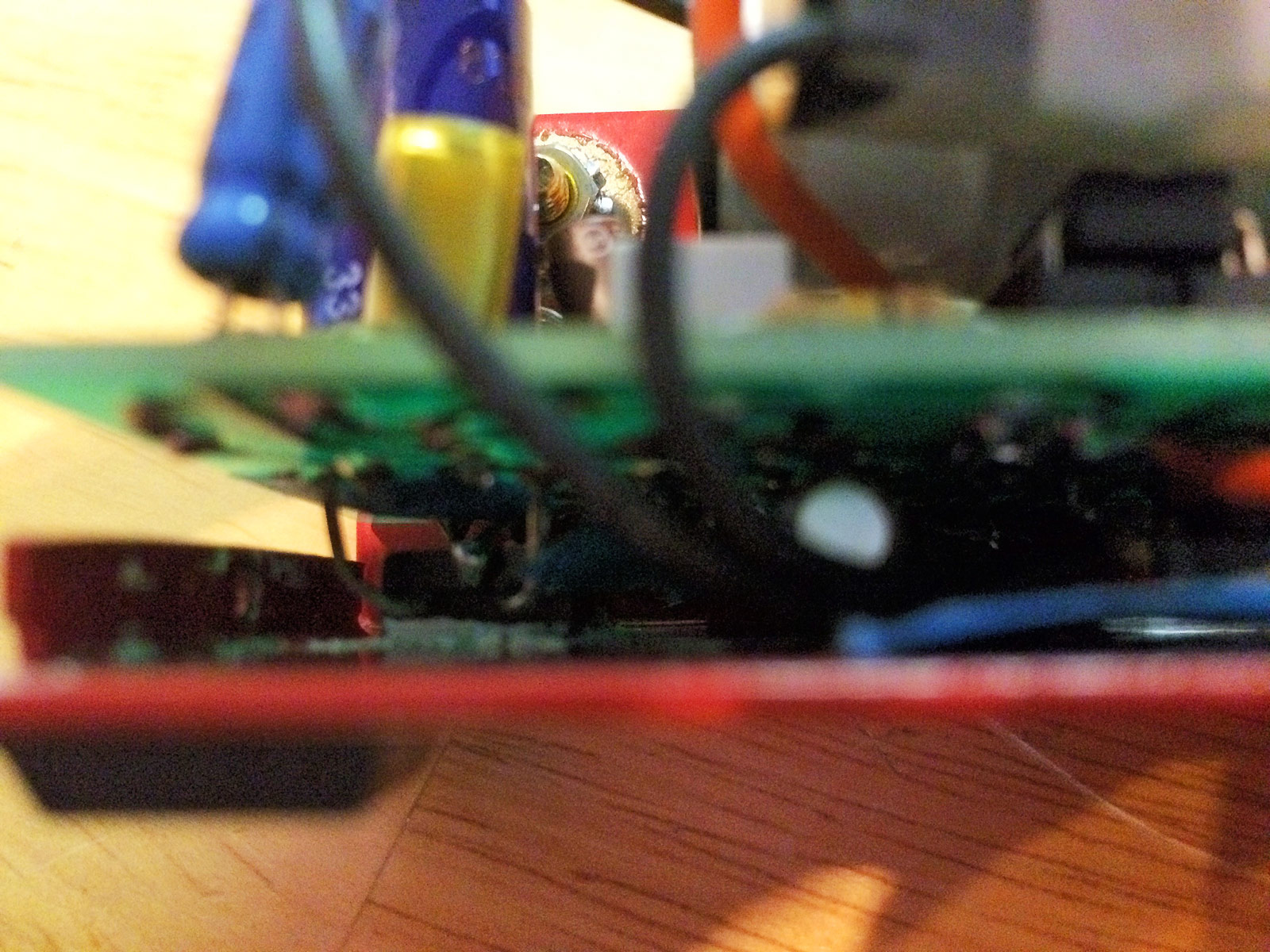 The factory schematic: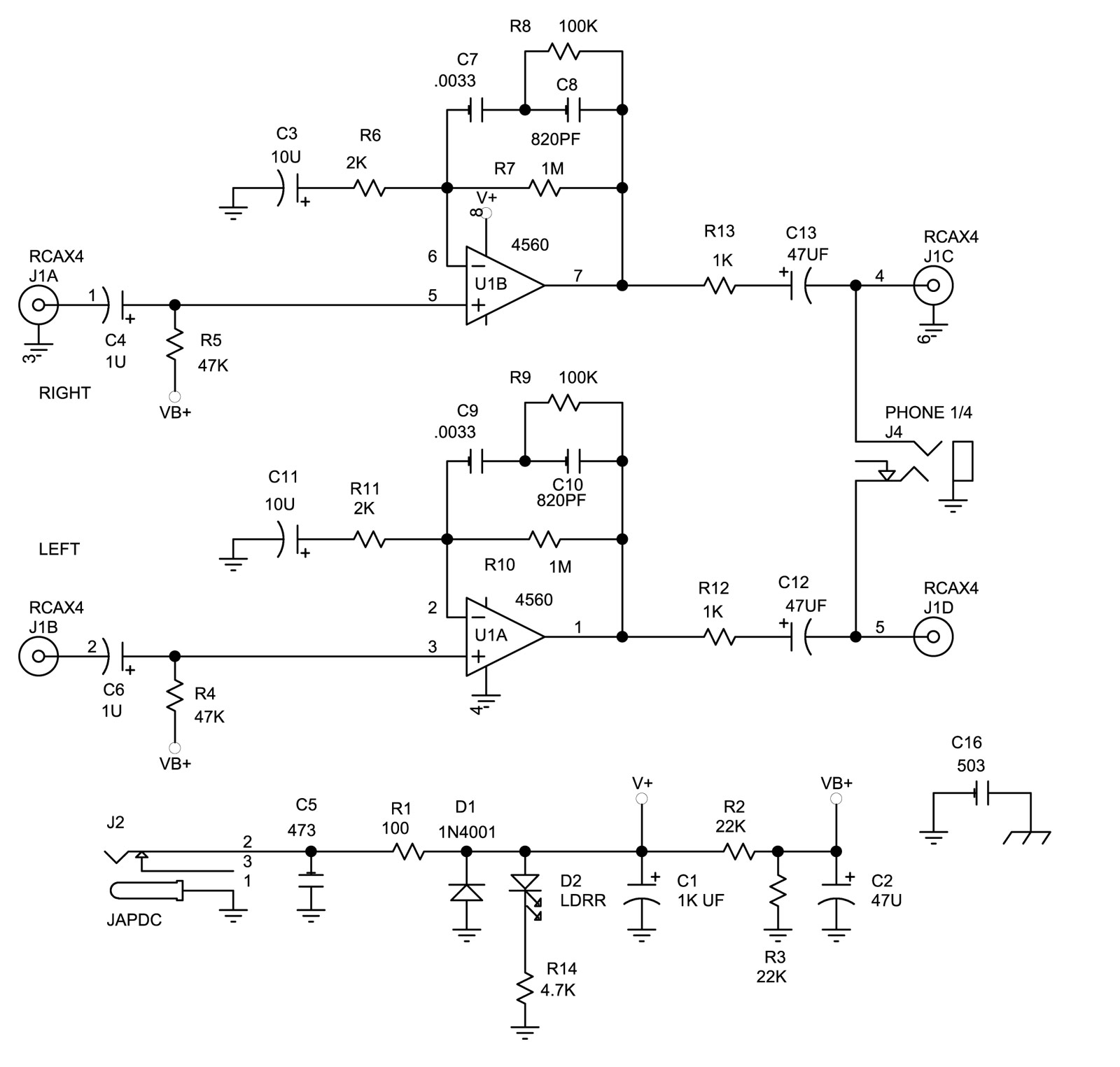 So what did I do? Essentially, embrace what the VP29 was and upgrade its core with higher quality parts. Here's the quick rundown:
Added resistors to both sides of the input caps to prevent any DC offset
Added ultra high frequency bypass caps to prevent phase offset or oscillations and distortion in the audio band
Replaced the electrolytics with audio quality electrolytics (film would be better, but not enough room to do them all)
On output did use film caps to bypass the audio electrolytics for best drive to preamp
Added a full fledged voltage regulator IC instead of simple zeneer regulator
Increased the power supply capacitance
Replaced the opamp with a very high quality audio grade unit
Reduced the output resistors since the upgraded opamp can handle low impedance loads
Added resistors to output to again prevent any DC offset as on input
In order to get the better quality capacitors in the small chassis I removed the headphone jack; which seemed a worthwhile tradeoff
And my revised schematic: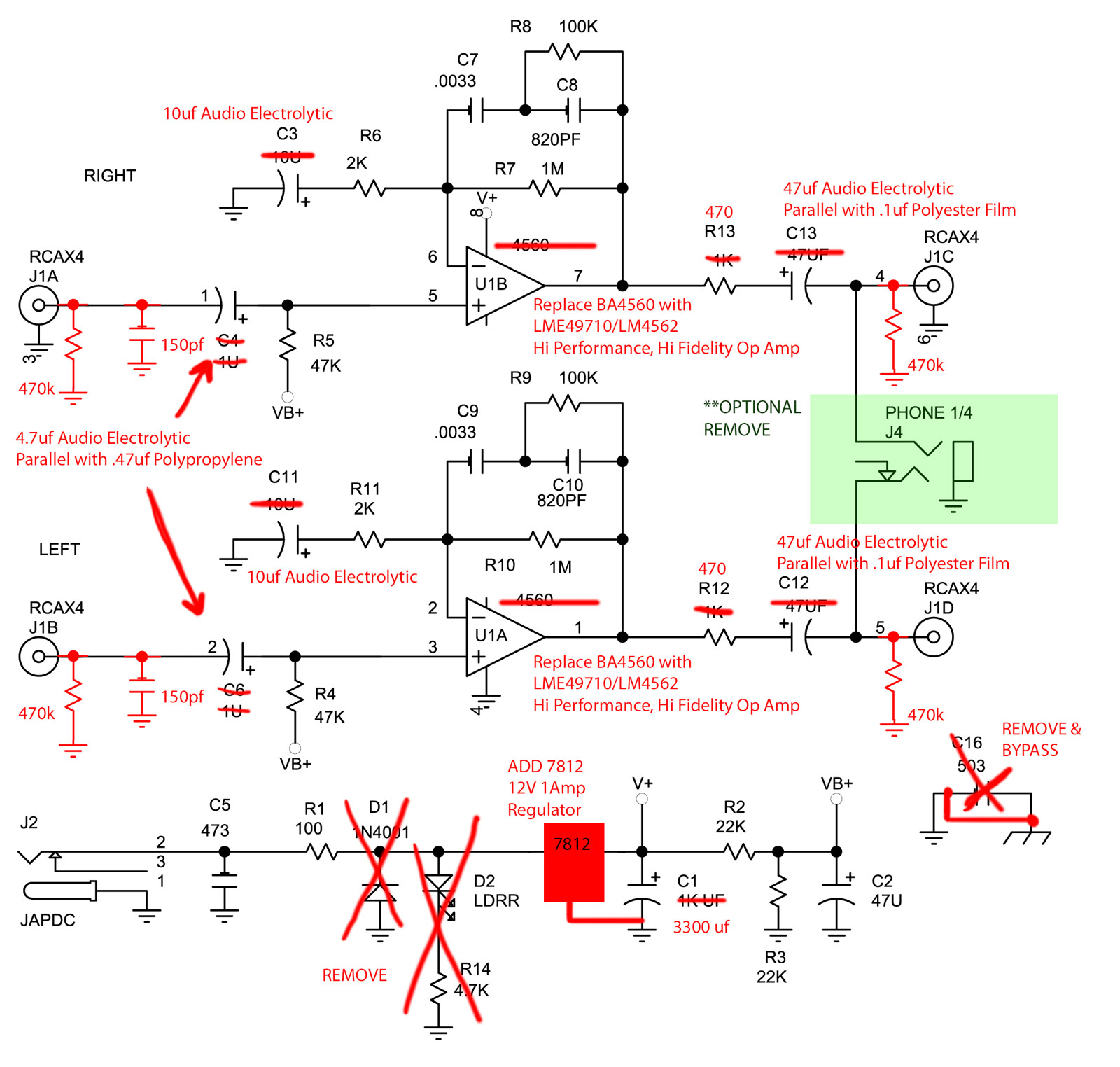 This little preamp sounds really nice; really, really nice given the price. You can get better pretty easy, but the $ figure jumps pretty quick. I think you'll spend 4-5x minimum on a production preamp that can hang with these simple modifications.
Modified or not, the VP29 can best most onboard phono pres; especially on old gear with really bad electrolytics... which if you upgrade to a more expensive unit, will immediately dispense of electrolytics with film. Again, unfortunately, this VP29 doesn't have room for that complete mod, but this will max out what $100 can do for your vinyl collection.
Either drop $250-$1,000 or try this little trick out for less than $100. Please let me know what you think. Interested to see your results. Thanks for reading.
Happy hacking. ~Sean