Audio &amp Electrical Engineering
Audio Research PH3 Phono Preamp Restoration and Enhancement
The PH3 is a Stereophile Class A rated phono preamplifier. Fully single-ended from input to output, the PH3 uses a combination of J-FET input stage technology and class A operation vacuum-tube gain and RIAA phono equalization via three 6922 twin triodes.

I had restored quite a few Audio Research preamps some for me even and had been using a tube phono stage I had built with an eBay board and some parts I had cobbled together. I really liked that setup and the low noise floor on it is astonishing. But it wasn't the most open sounding, and I felt like it rolled off the high end a bit too much, which really takes away from the reason you'd listen to vinyl in the first place.
Since I liked my Audio Research preamps so well, I decided to look for a companion phono preamp. I ended up with a black PH3. This is an original version, 3 years after launch they released the PH3SE aka Special Edition. I decided not only was I going to do my enhancements and modifications, I was going to upgrade to the Special Edition specification as well.
Below you can see the PH3 and PH3SE schematics. Everything in orange is different from the original to the SE, and everything in yellow are parts I wanted to update. I used the schematics and photos of the PH3SE to reverse engineer where the components were placed and mounted.

First thing's first, tear it apart.

Mounting larger filter capacitors to the chassis. Adding the IEC socket so you can use a removeable, high quality power cable.

Tearing the power supply board apart.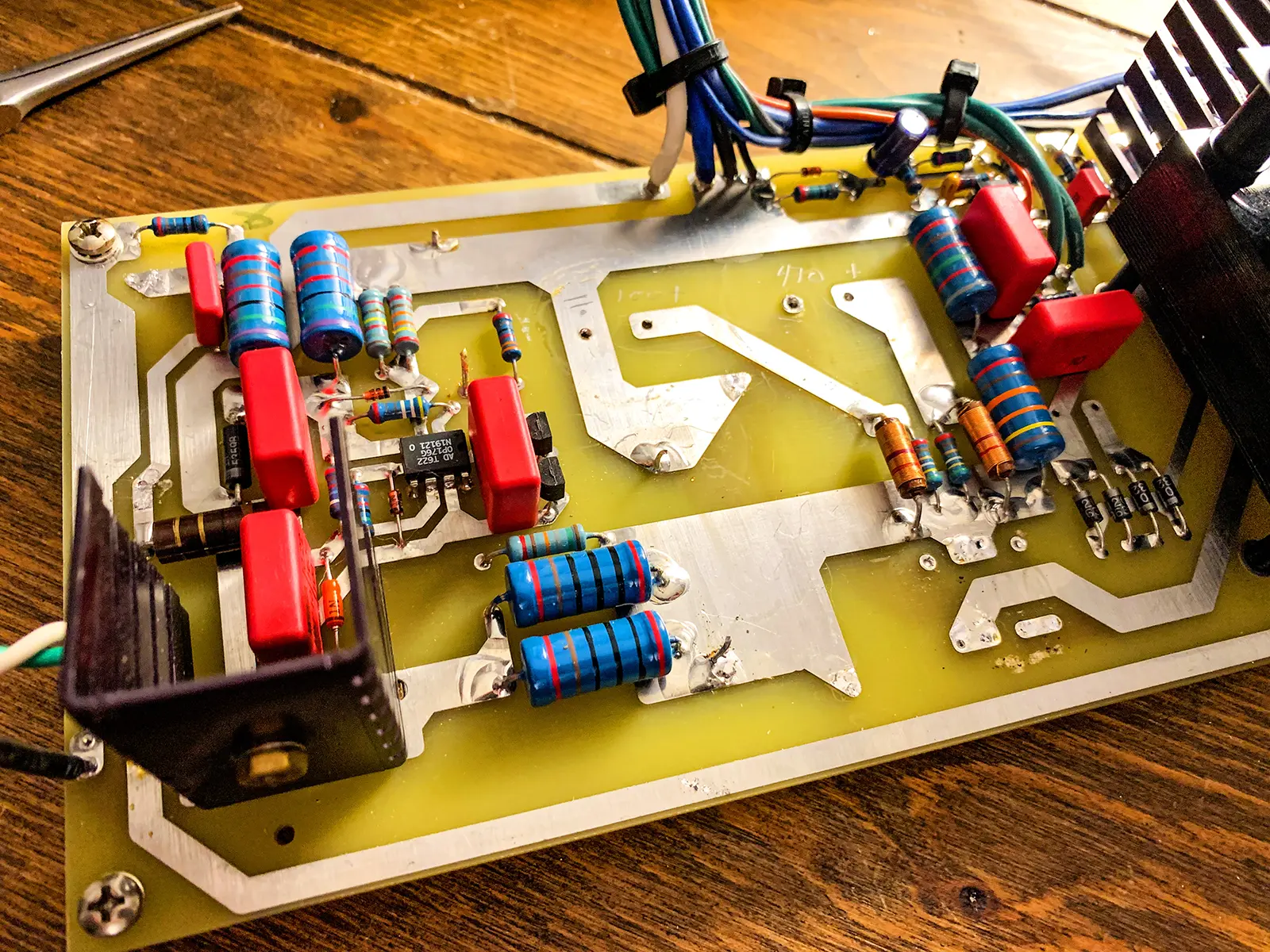 First try. Adding the tubes. Note the splashed electrical contact cleaner on the chassis side. I sprayed it everywhere. Oops. Harmless though. After first testing, decided I wasn't done and kept working on better noise suppression and filtering. These are new USA made Sylvania 6922s. These days, that's some dollars stacked up.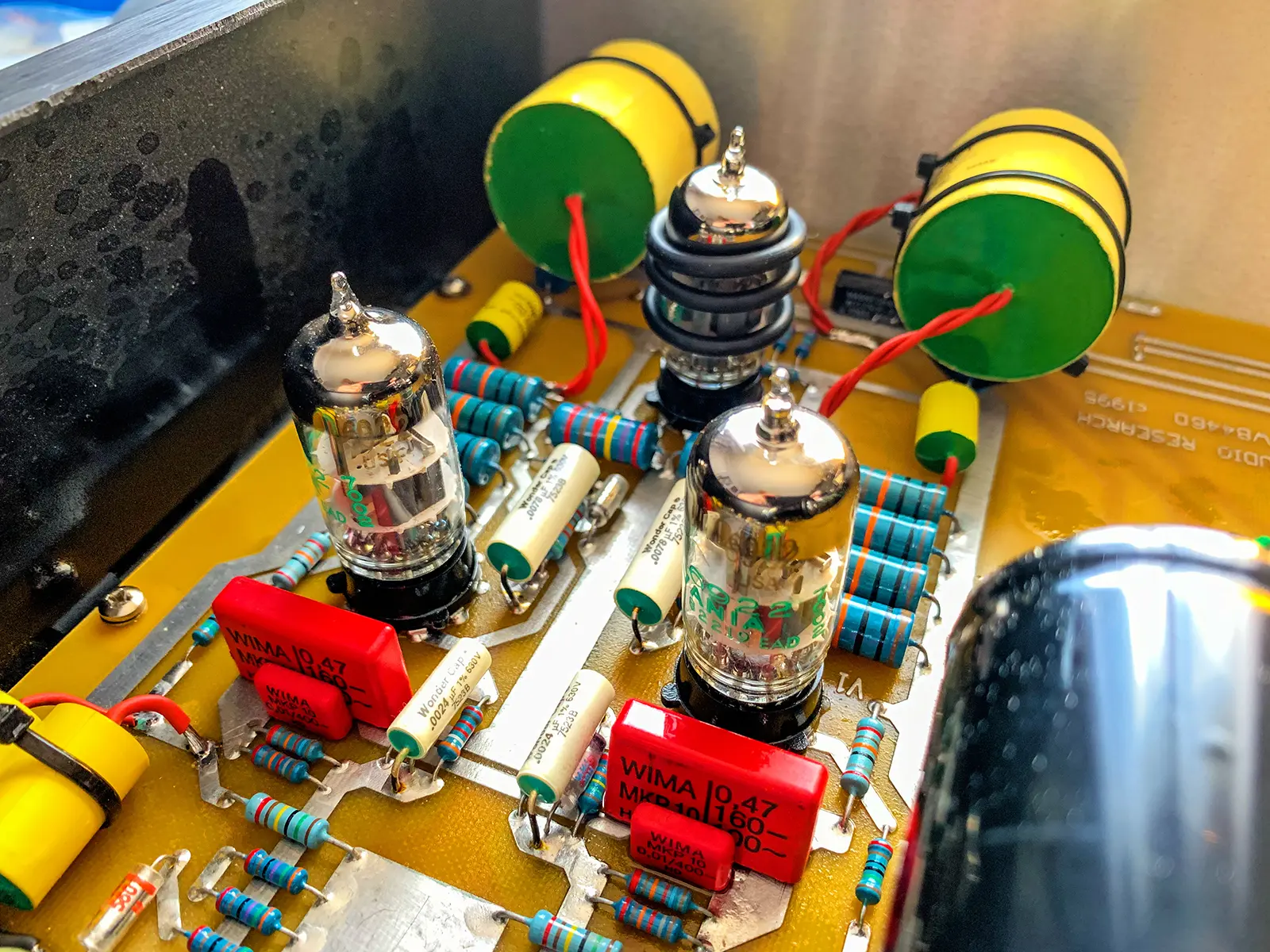 The final layout and components. Aside from 1 more change.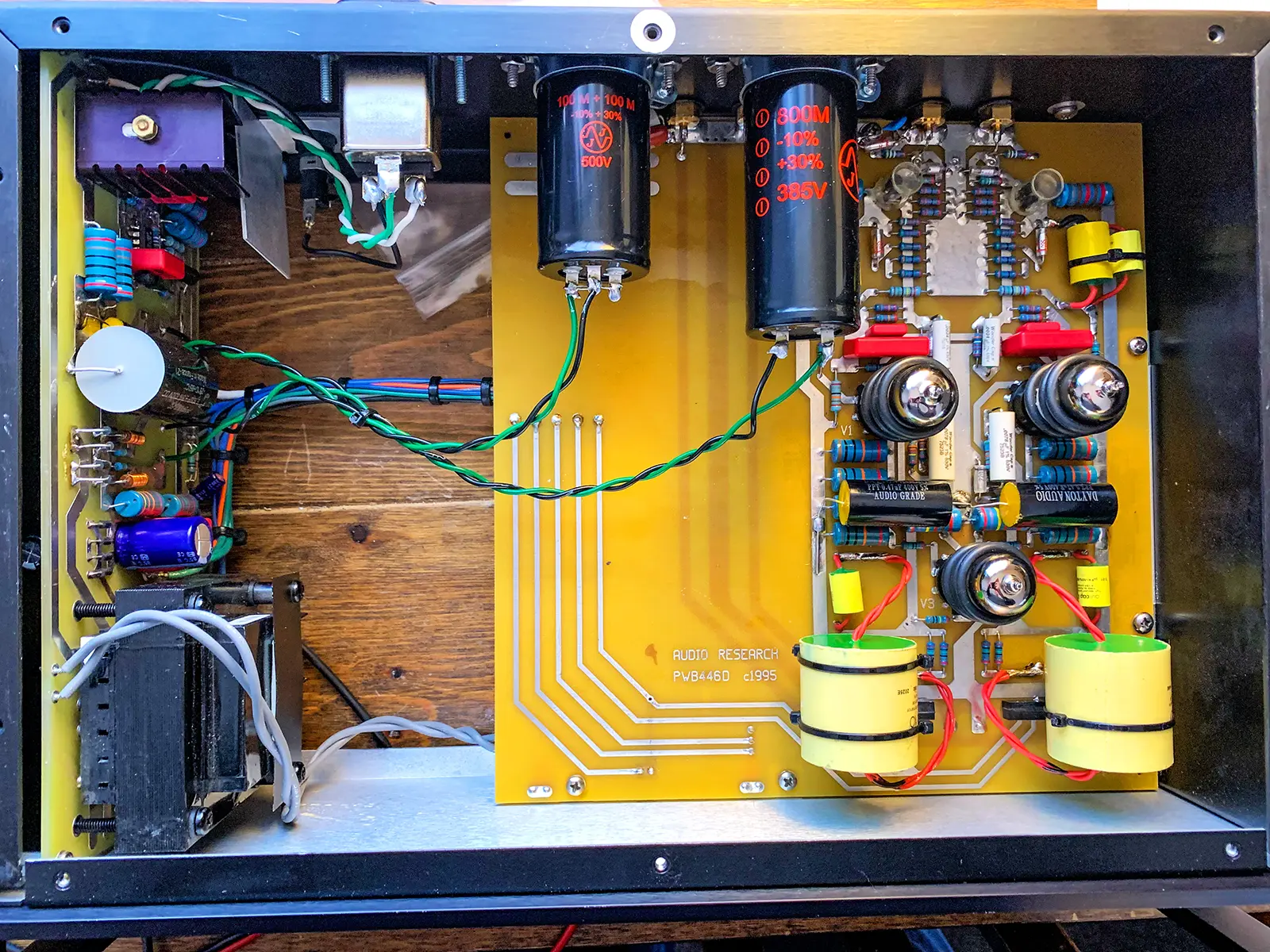 There was a service bulletin on the pre, "A factory modification to the grounding circuitry eliminated the buzz which apparently occurred with only a few low-output MC cartridges." I made these changes, but also added a switch (not pictured) on the back to keep the factory floating ground, or have a solid ground to chassis. I did this because I have a modified Rega turntable, and they do not have a dedicated ground wire. It was causing noise with this table. Normal turntables would probably work best floating, but the Rega works better chassis grounded. This did drop the noise a few db, I measured, but it also removed the clicks, buzz and hum caused by human skin when working with the turntable. Since it's a switch, you can run either way.
Listening to some records with my LS7. It was a similar result to the preamp work, lower noise, more air and space, and just a generally cleaner, more accurate sound. The detail levels came up quite a bit. This combo throws a great soundstage. It can eat CDs and MP3 without even trying.